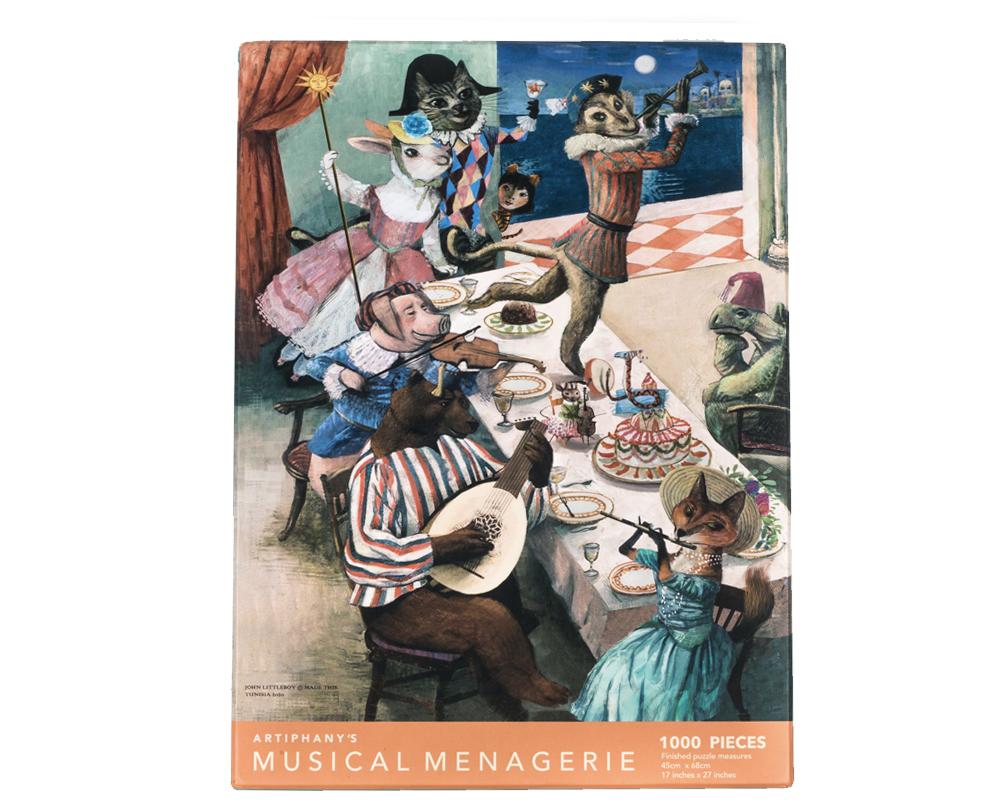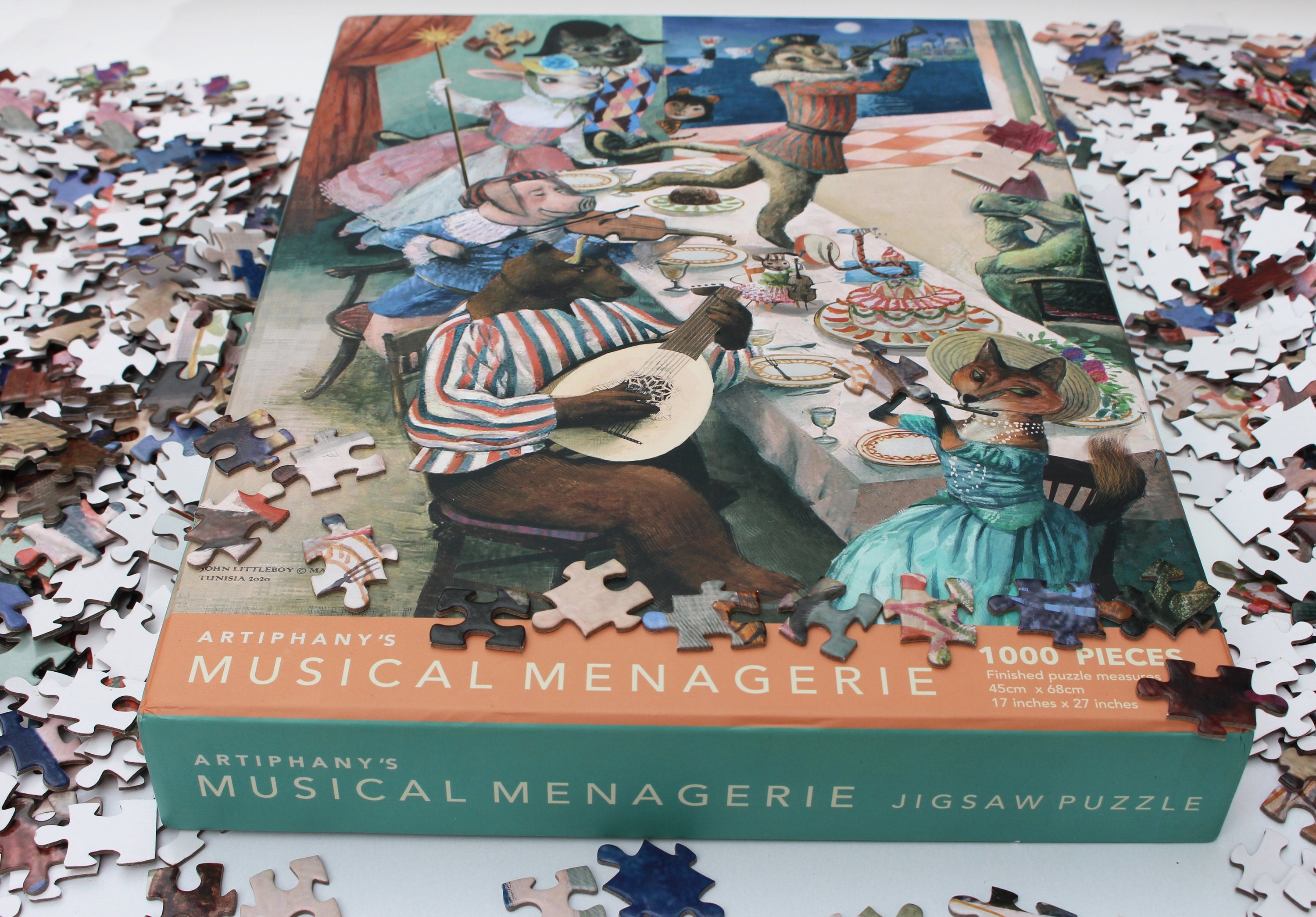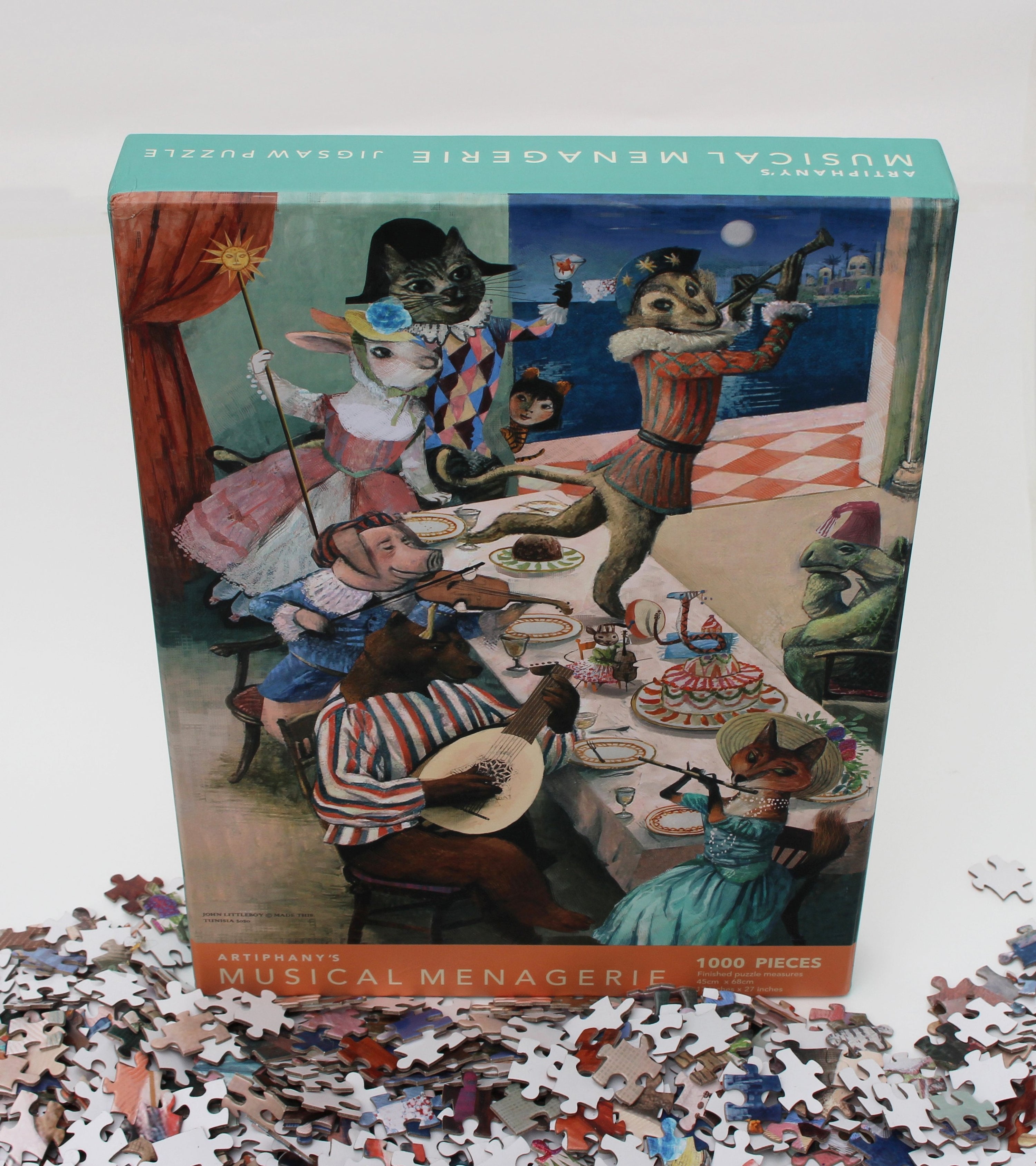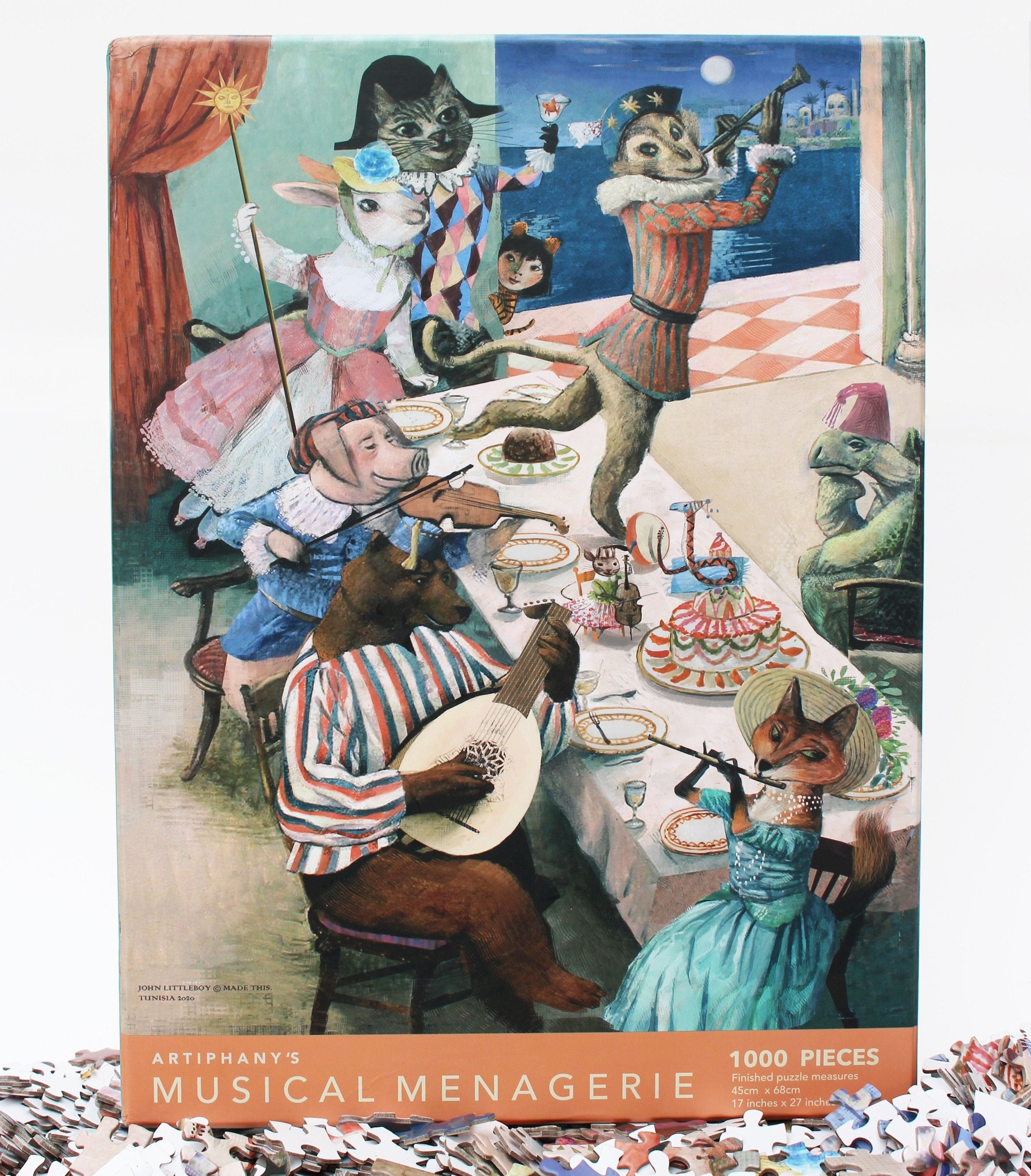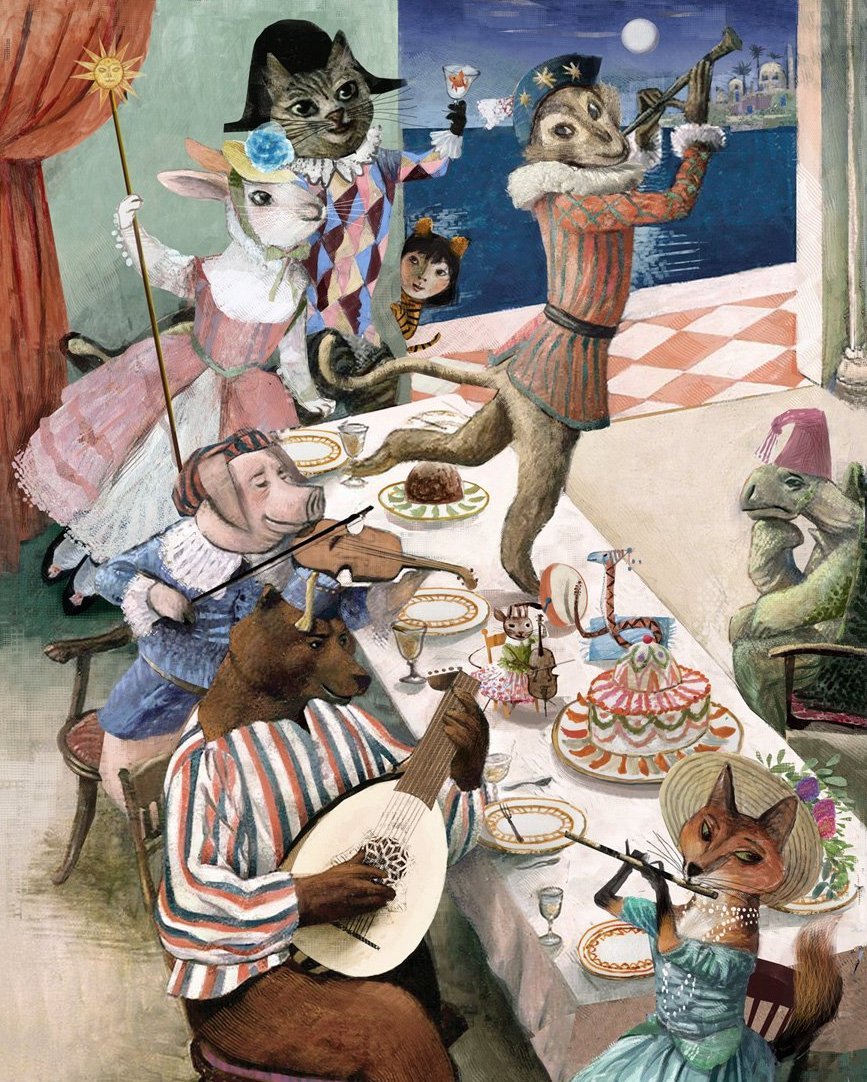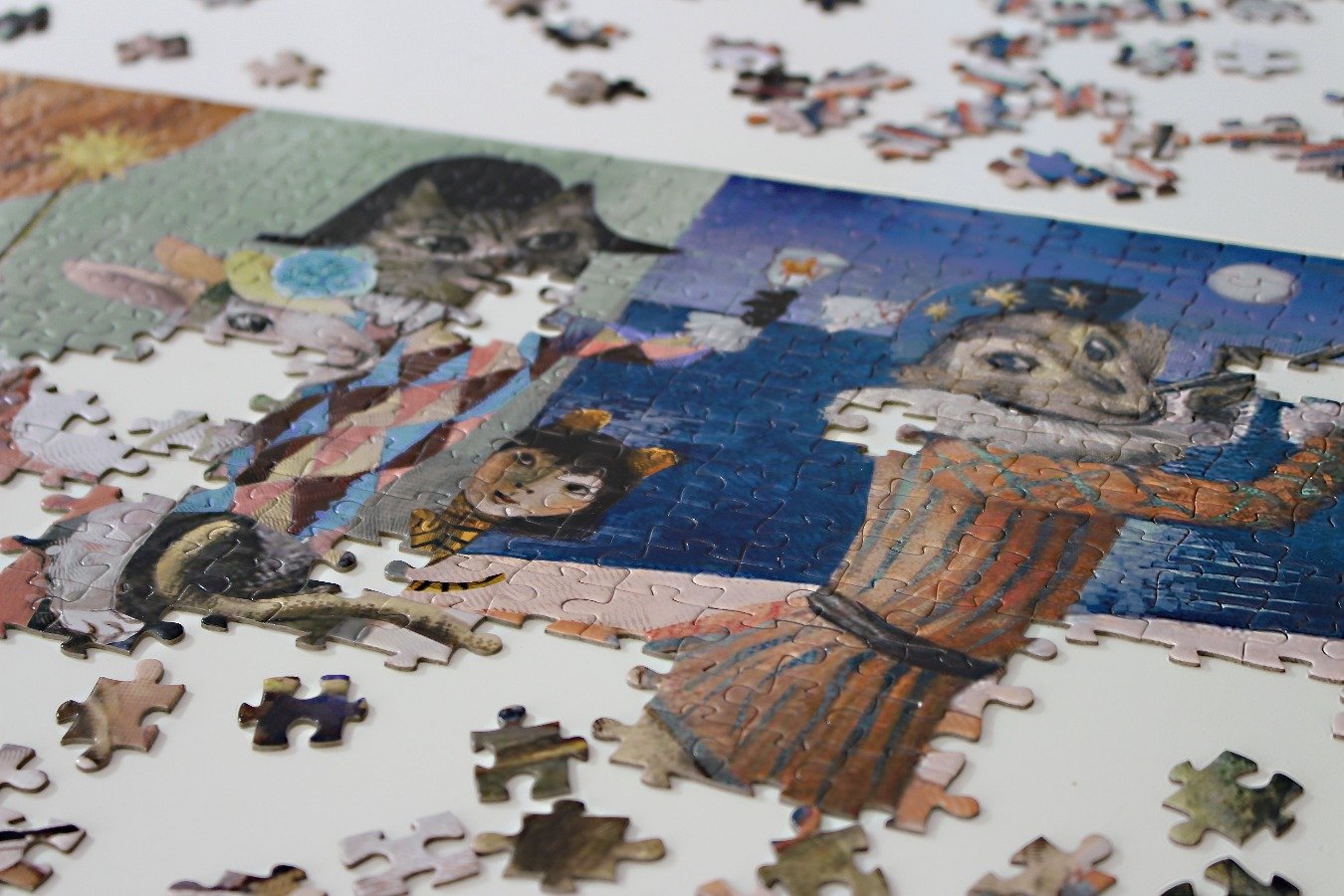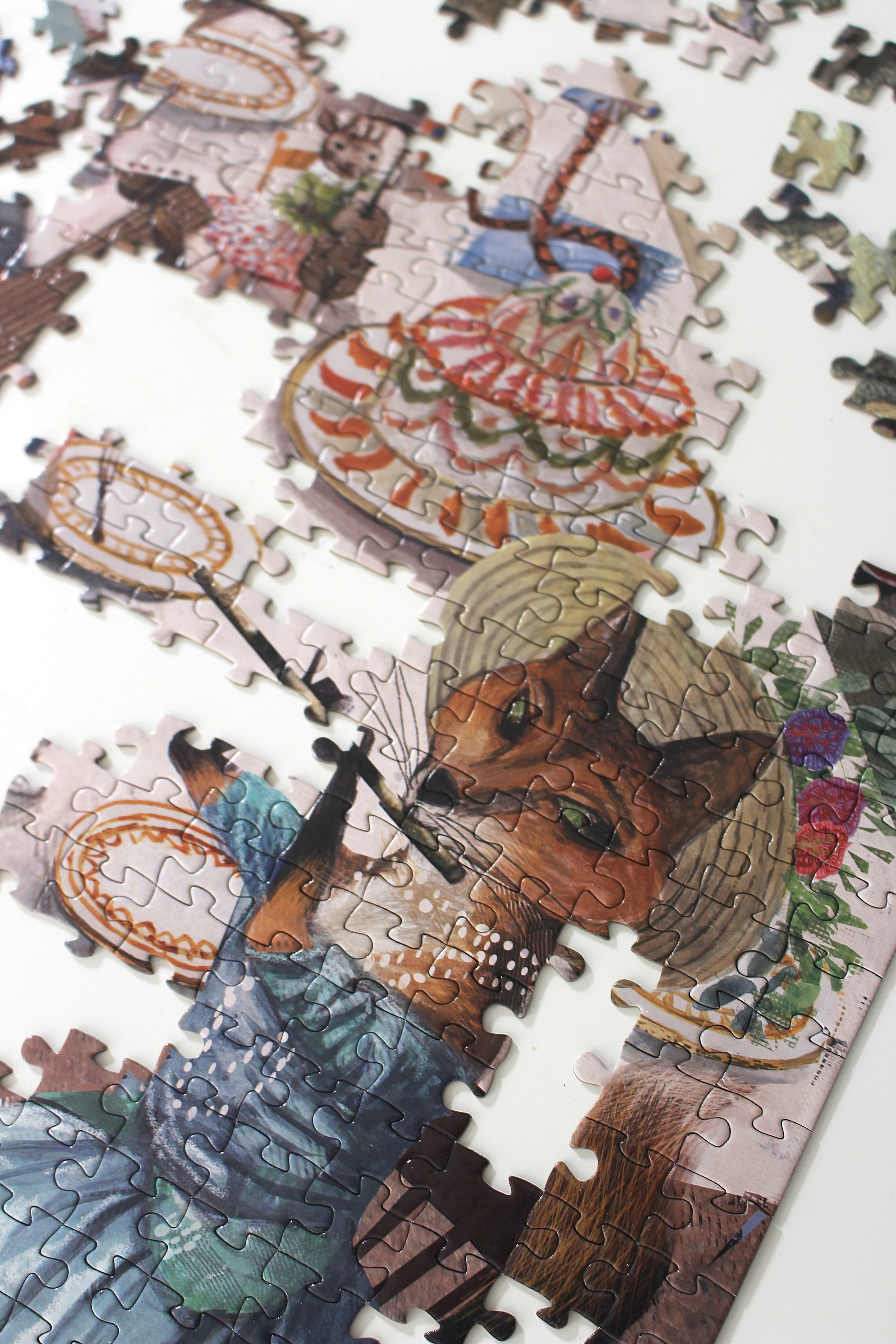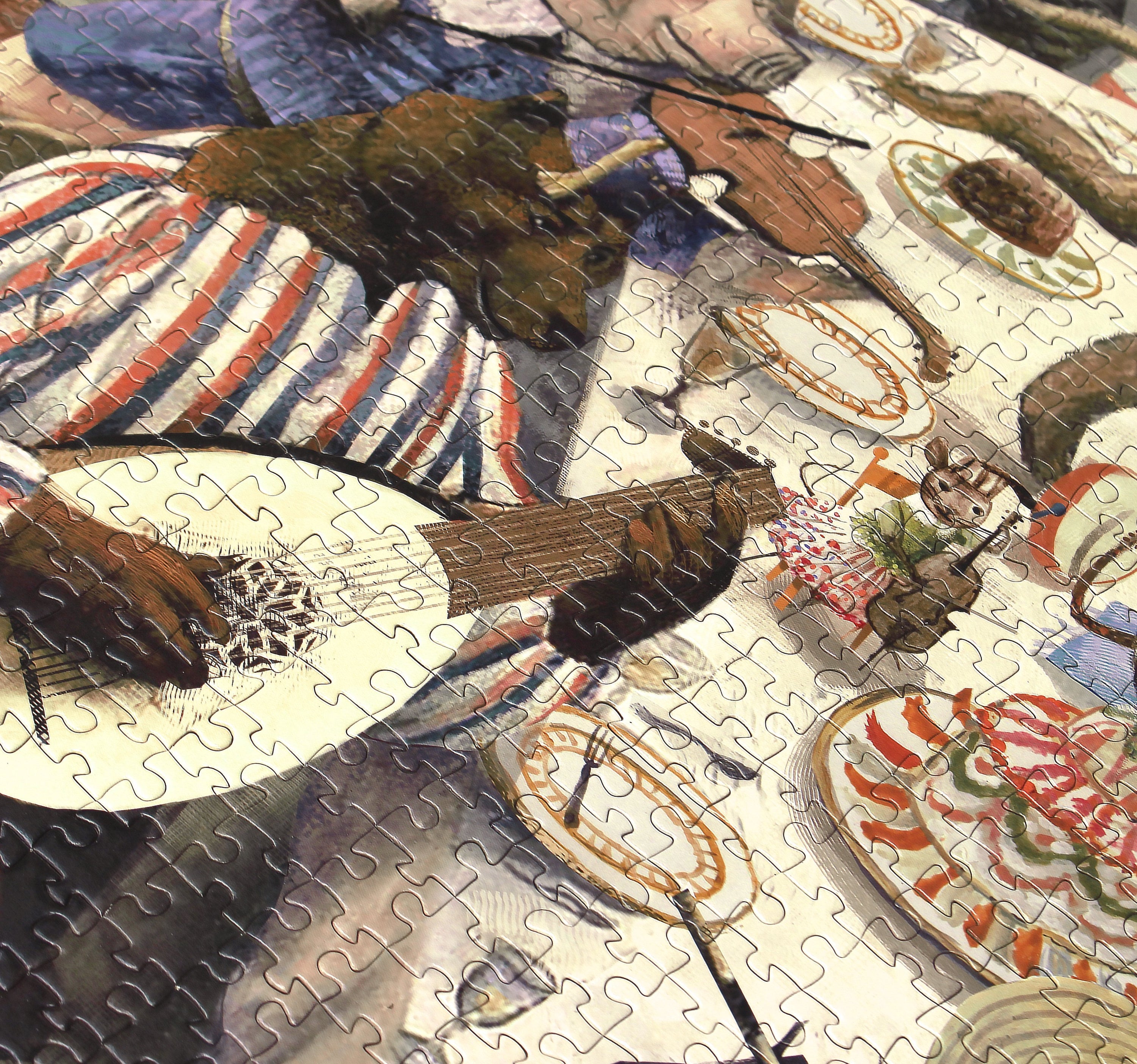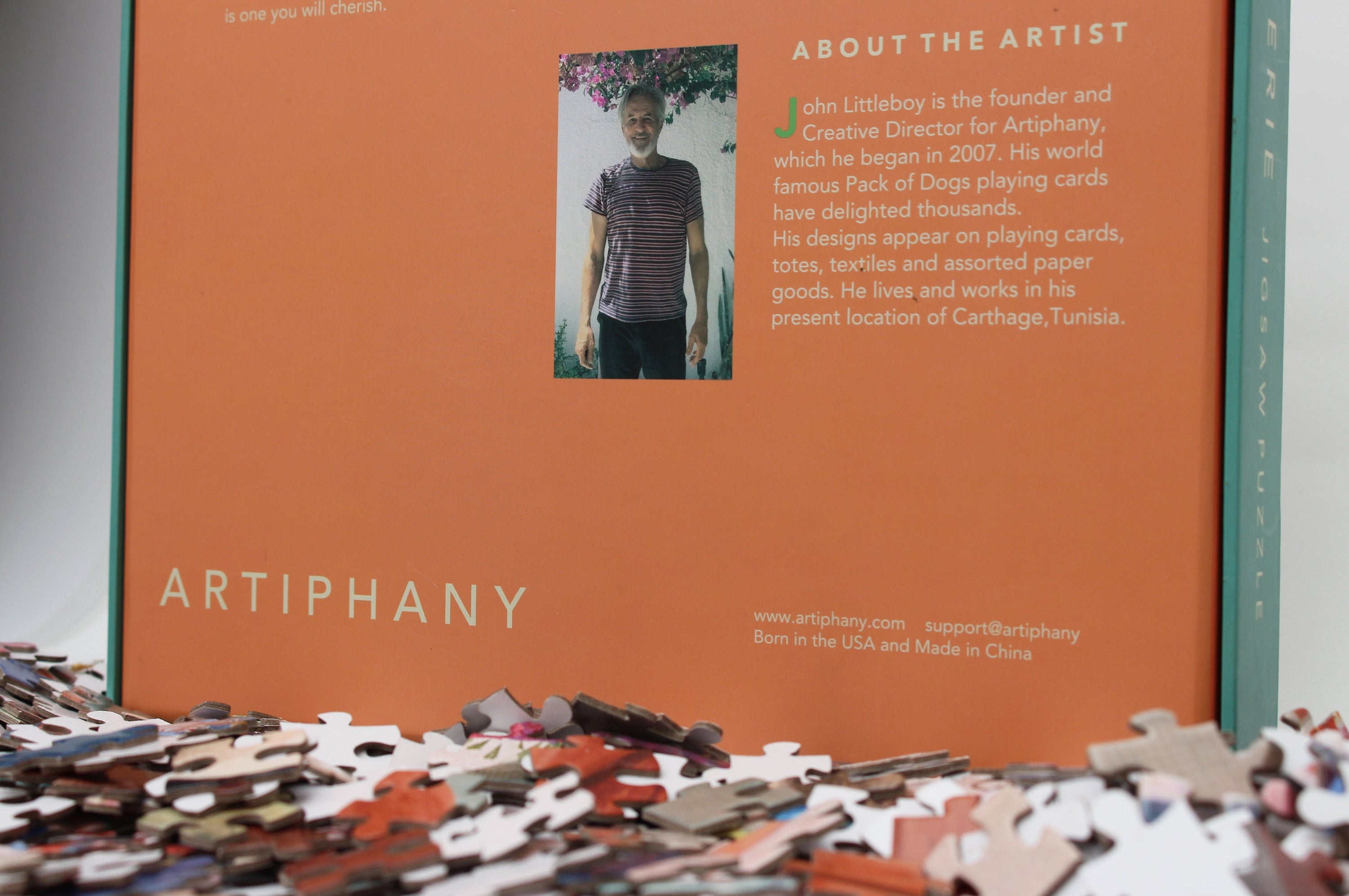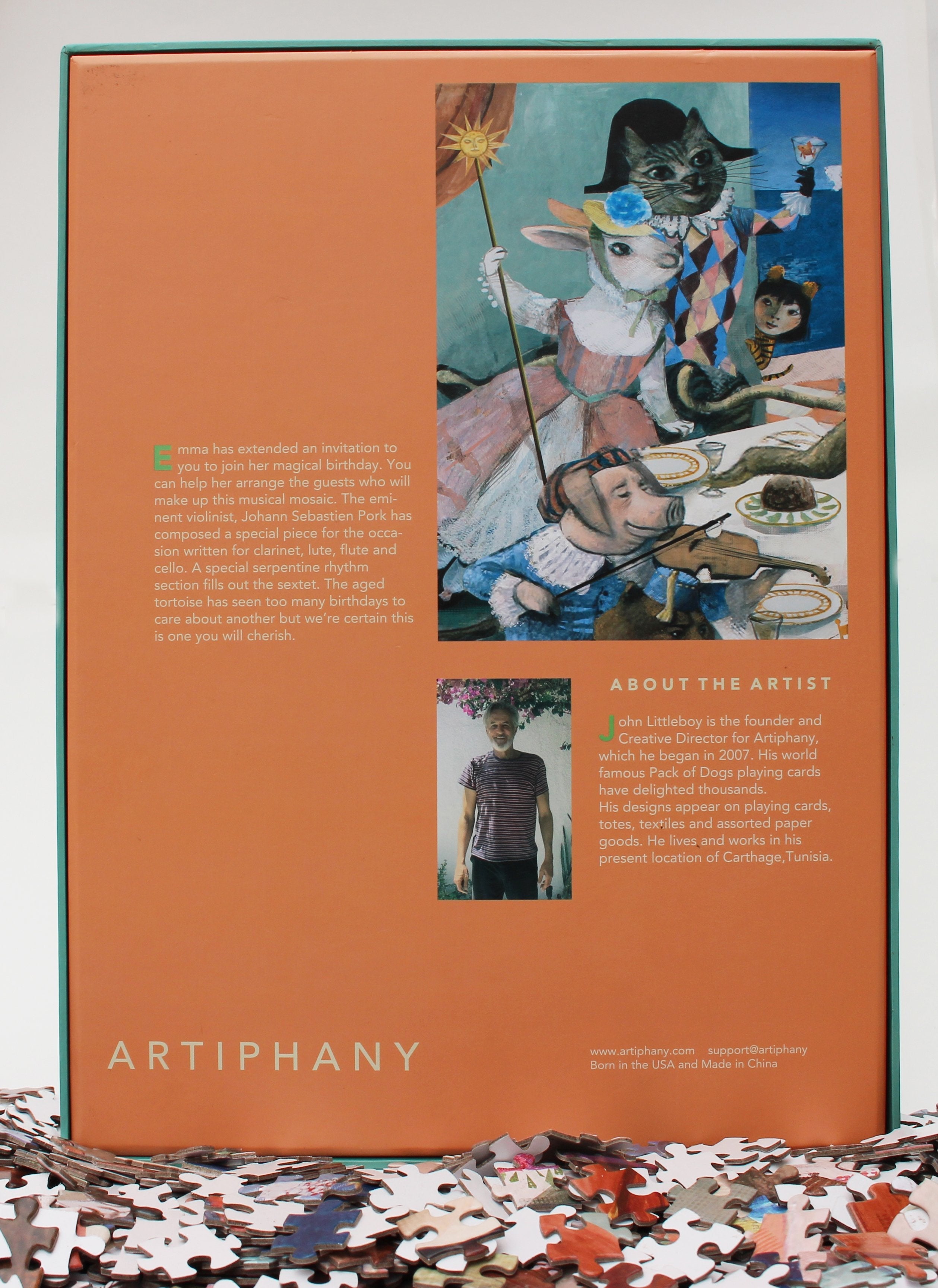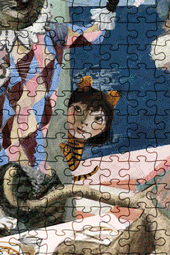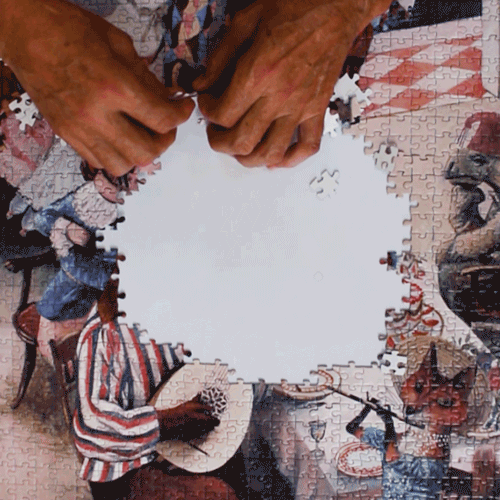 Musical Mosaic - Jigsaw Puzzle
Product description:
Emma has extended an invitation to join her magical birthday.
You can help her arrange the guests who will make up this Musical Mosaic.
The eminent violinist, Johann Sebastien Pork has composed a special piece
for the occasion written for violin, clarinet, lute, flute and cello.
A special serpentine rhythm section fills out the sextet.
Though the ancient tortoise has seen too many birthdays to care about another, we're certain that this is one you'll cherish.
Product information:
The puzzle pieces are sturdy puzzle board and won't lose their shape. A nice tight fit will keep your pieces in place and the glossy finish will give your finished puzzle a vibrant appearance.
Each puzzle includes a full size printed reproduction of the puzzle you can use as a guide.
Assembled puzzle dimensions are: 17in  x 27in (45cm x 68cm)
Puzzle box: 9.5in x 13.5 in. (24.7cm x 34.0cm) 
Weight: 1.85 lbs (840g)
Pieces: 1000
Puzzle piece width: 2.5mm
Shipments may take up to 10 business days.
We have experienced instances where an order may take longer than expected. Not all tracking events may be represented in real-time, and this causes a shipment to appear stalled at a particular place/event. There are also other factors beyond our control that may extend the delivery window, including but not limited to:
   • Packages being handled by multiple carriers.
   • Postal Services department processing time
For these reasons, we are unable to guarantee a delivery date with certainty.
Here are some of other best-selling goodies that you might like...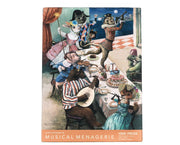 Musical Mosaic - Jigsaw Puzzle