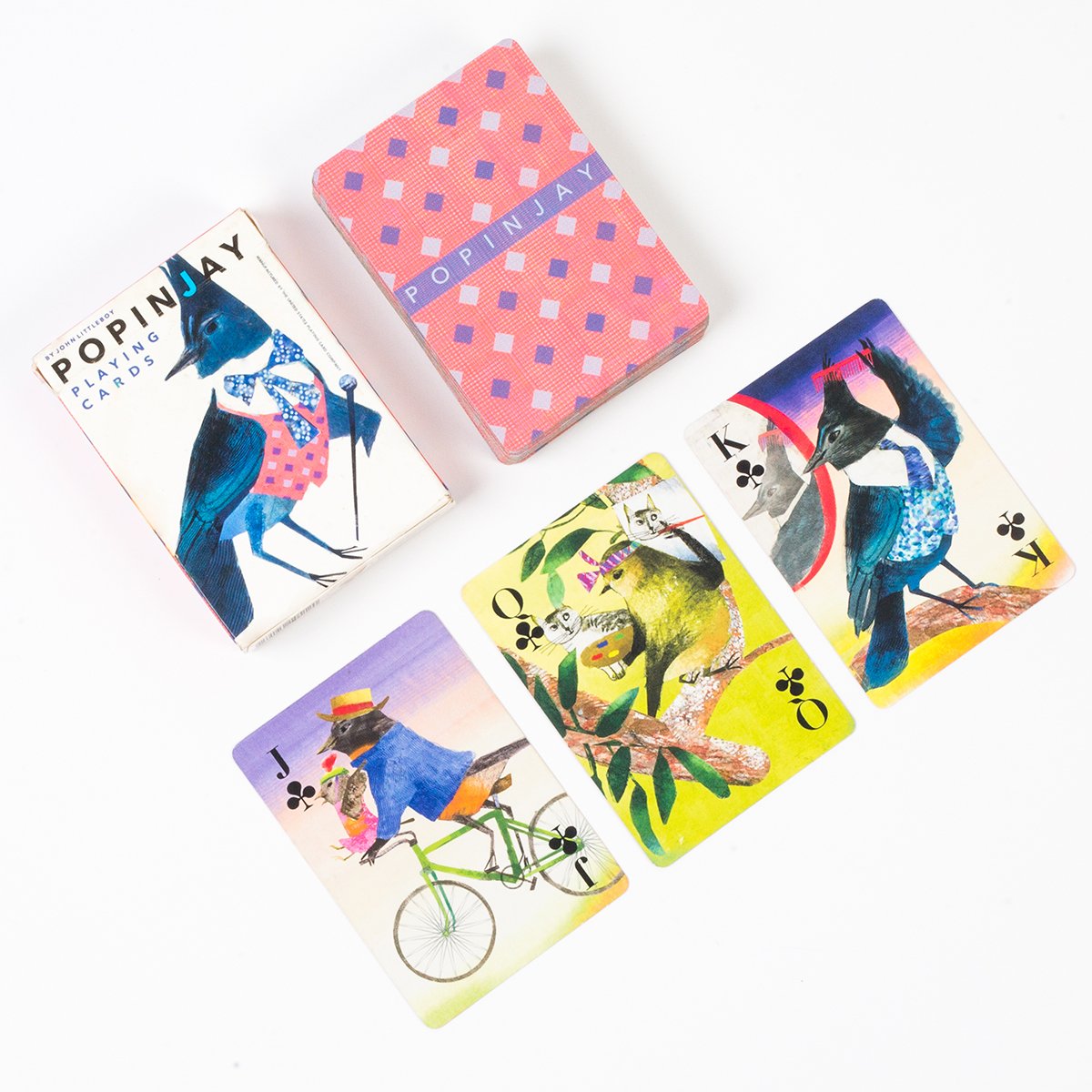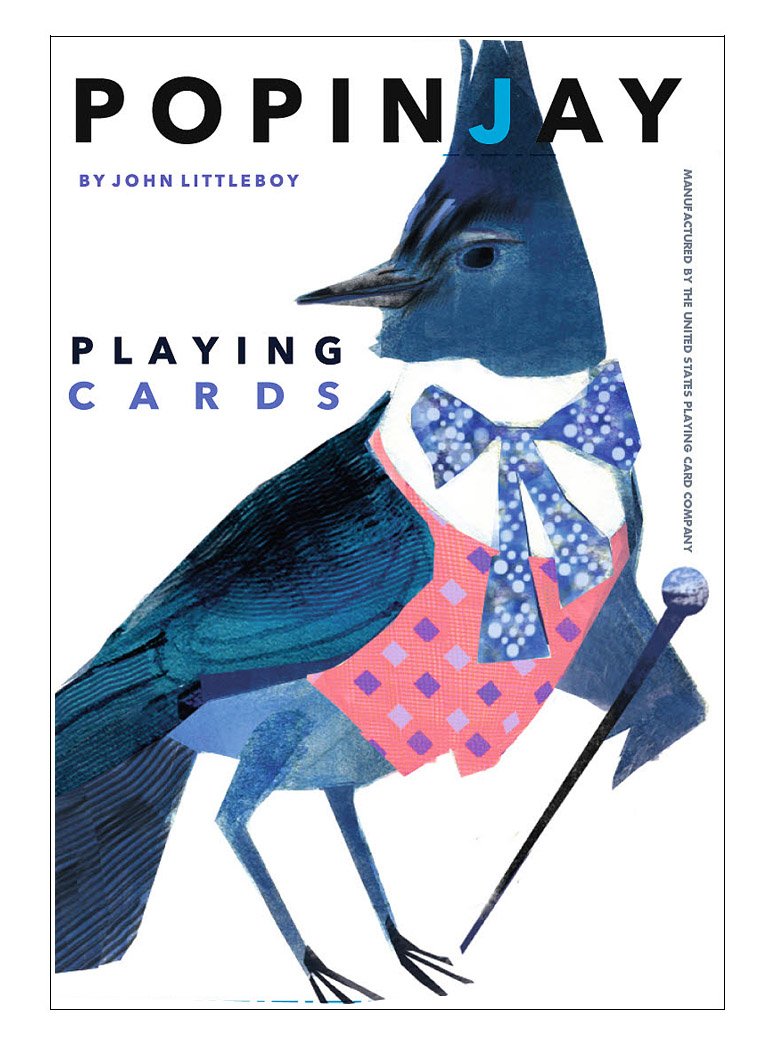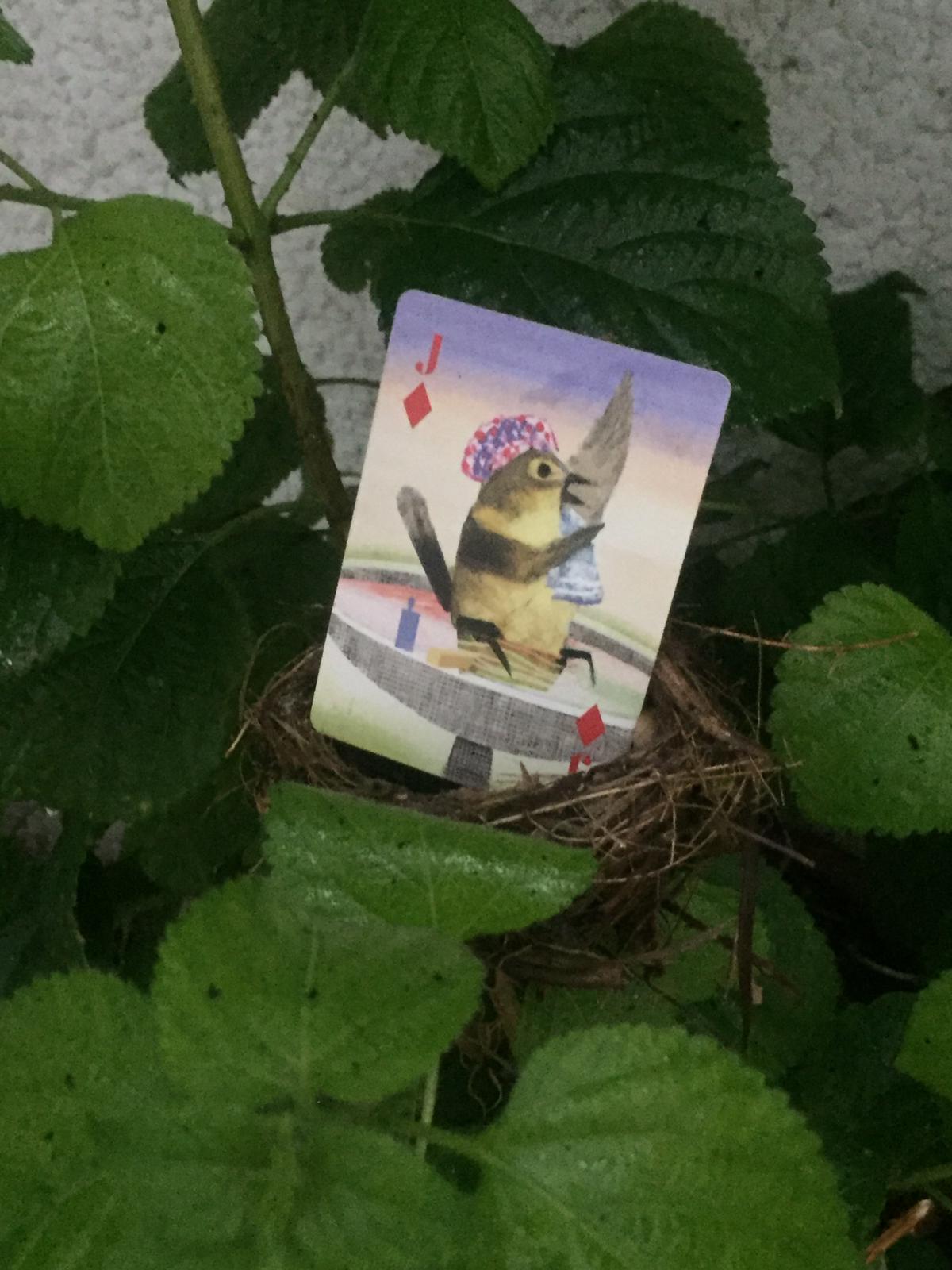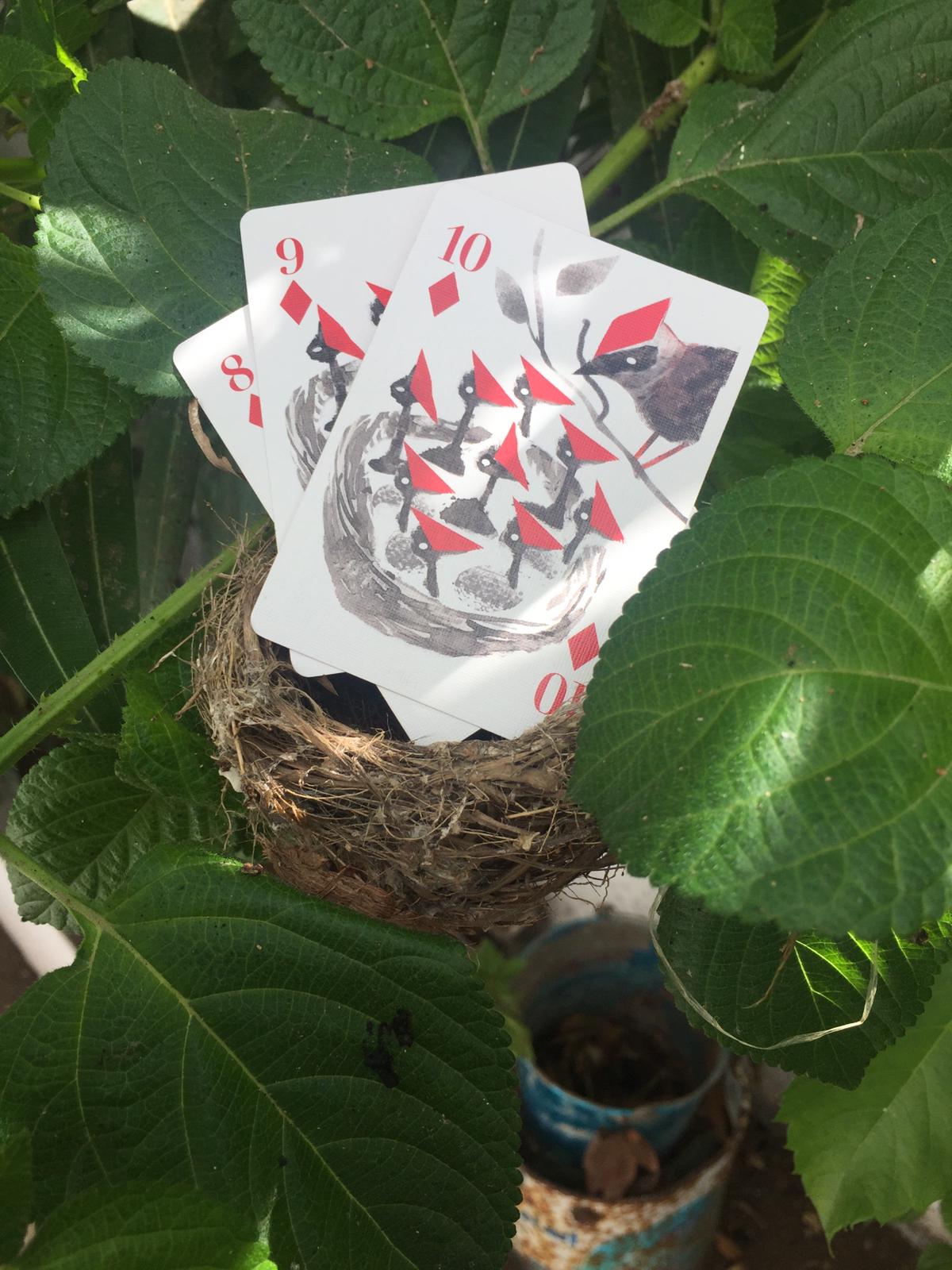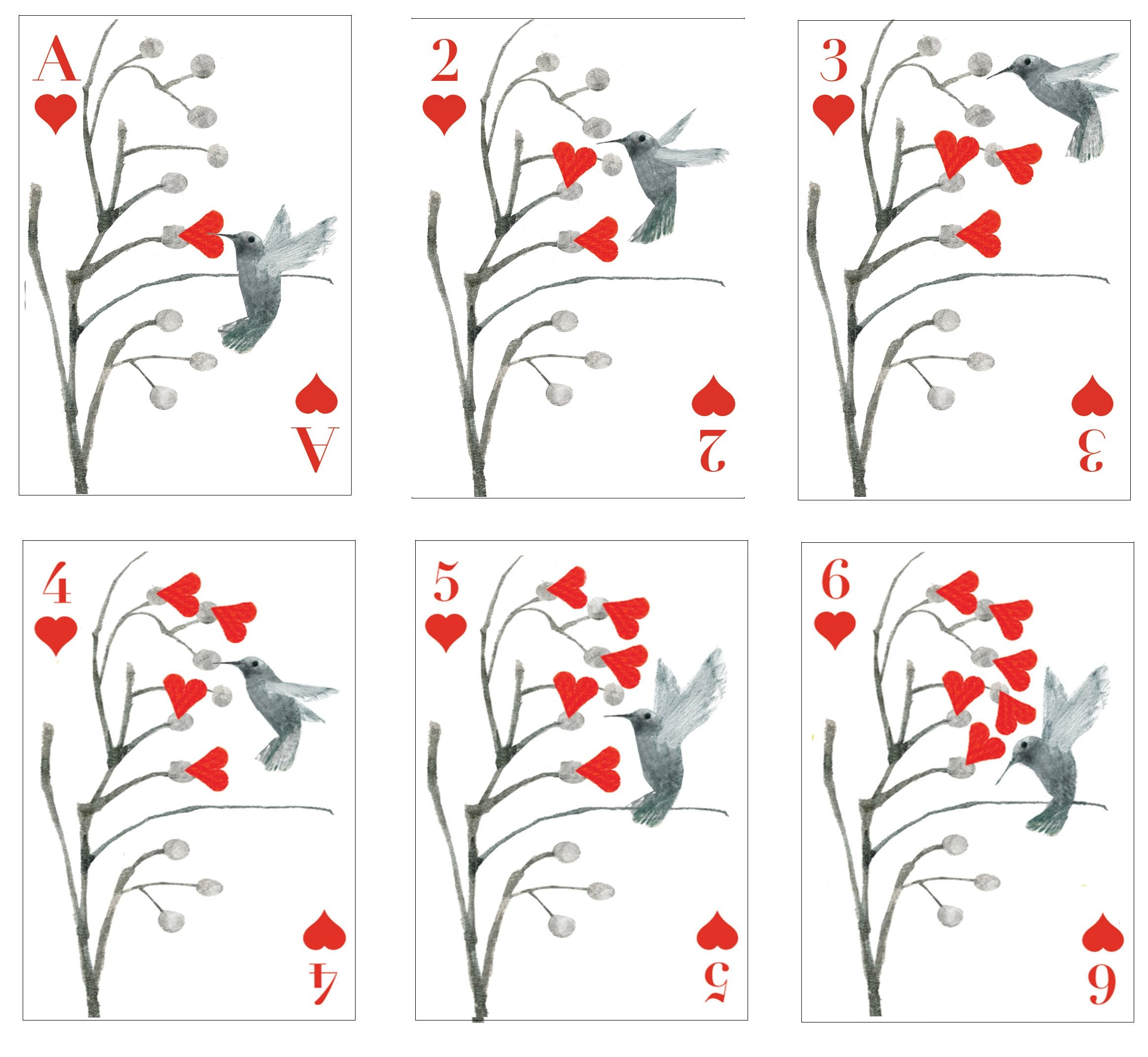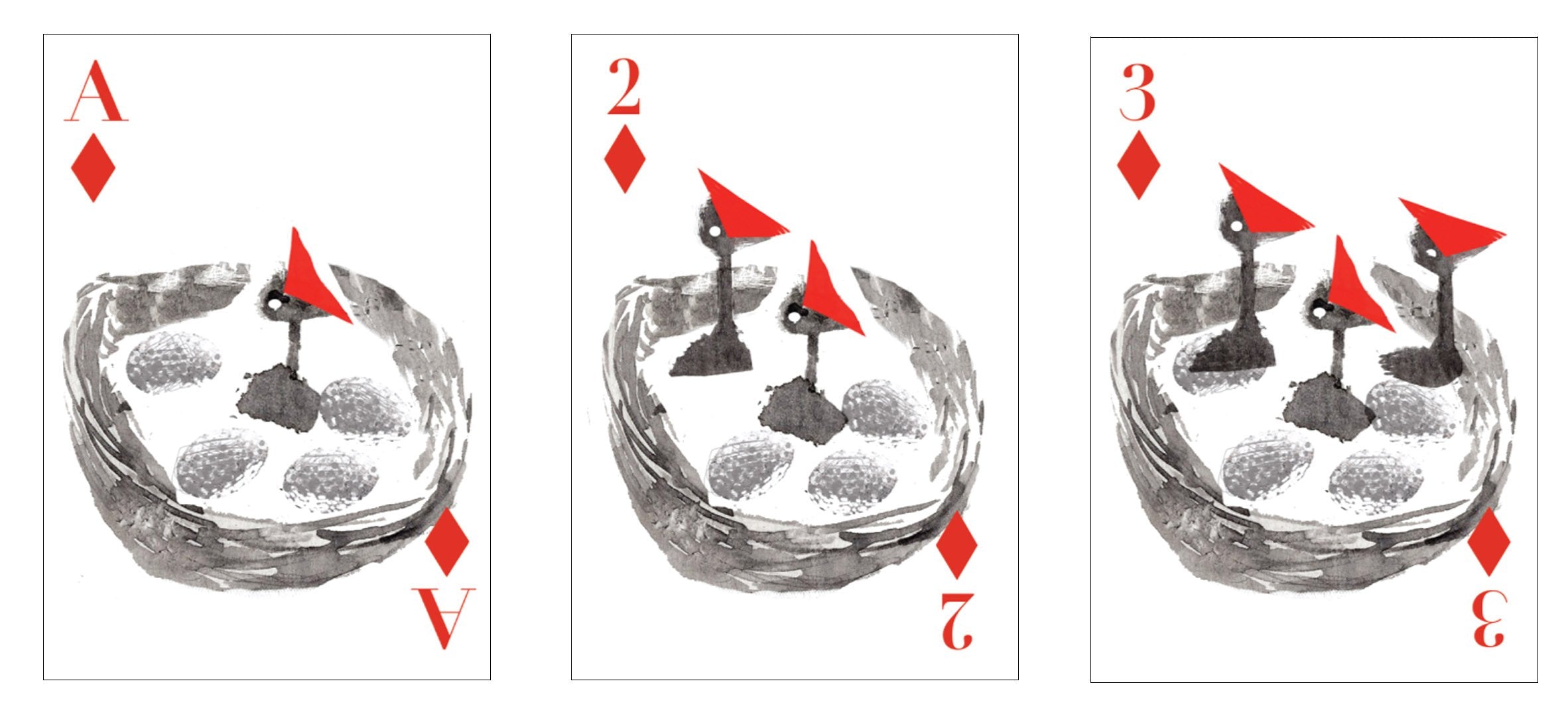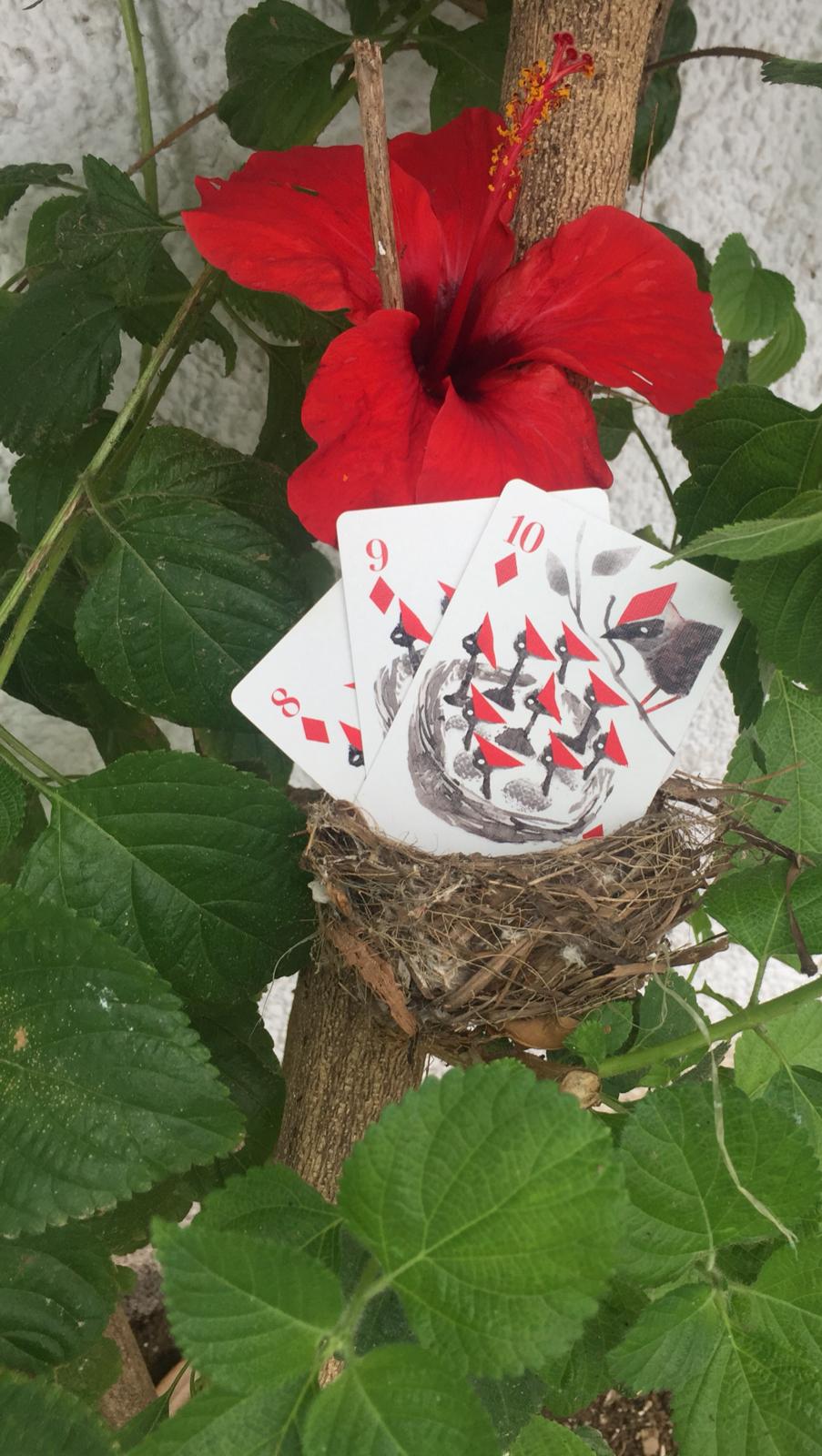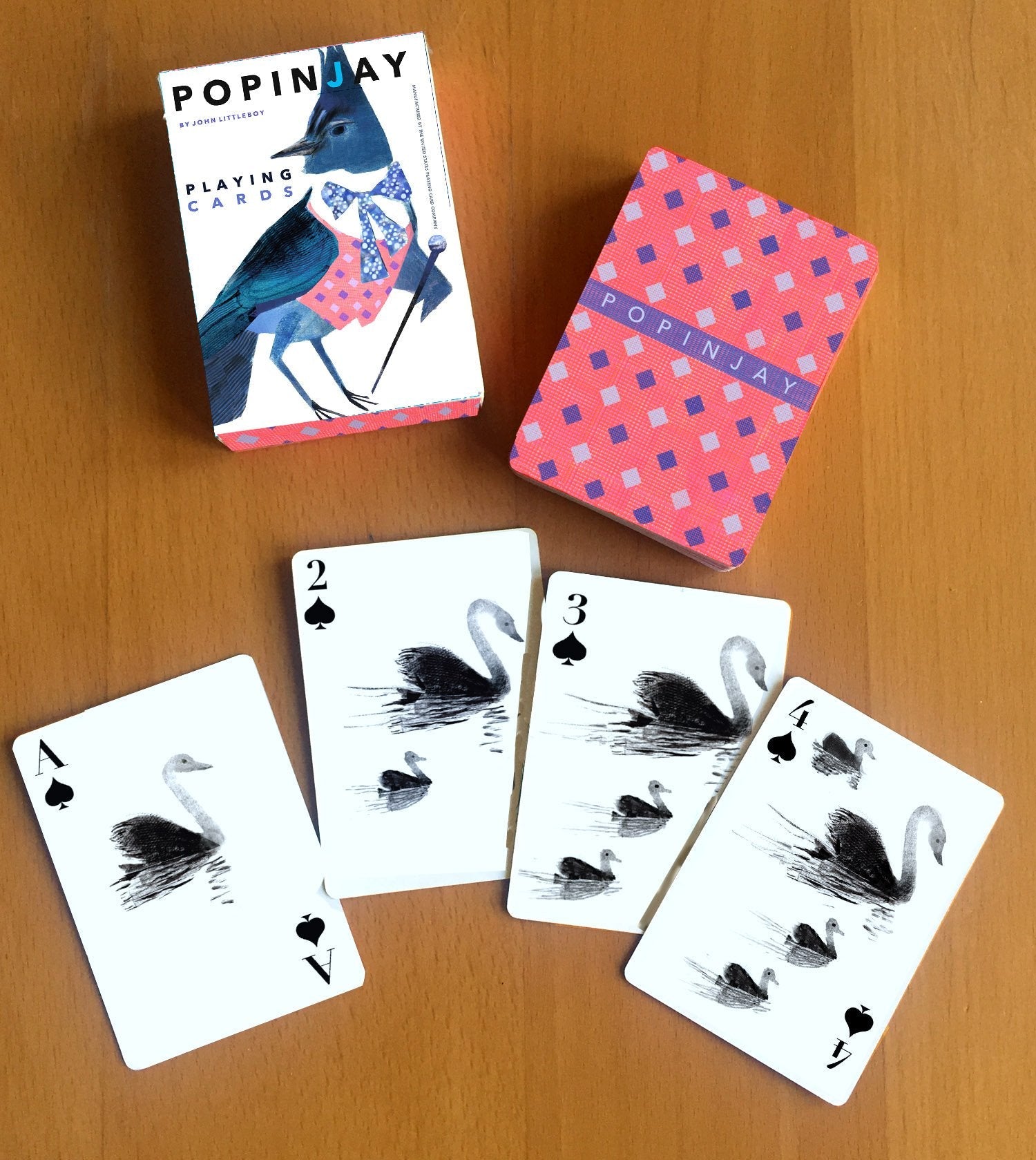 Product description:
Popinjay is the perfect gift for all nature lovers, bird watchers, and card players. This unique deck of cards is a delightful foray into the elevated world of backyard birds. Each suite is a window into avian activities: owls gaze out through club-shaped peepers and into our very soul; hummingbirds flitter back and forth, their wings blurred and their beaks deep in the nectar of two-petalled blooms; a Stellar's Jay perfects his coiffure and a graceful family of swans glide across a pond  
Printed on high quality card stock by the United States Playing Card Company. Standard poker size 2.5 in. x 3.5 in. (6.3 cm x 8.9 cm)

 Shipments may take up to 10 business days.
We have experienced instances where  an order may take longer than expected. Not all tracking events may be represented in real-time, and this causes a shipment to appear stalled at a particular place/event. There are also other factors beyond our control that may extend the delivery window, including but not limited to:
   • Packages being handled by multiple carriers.
   • Postal Services department processing time
For these reasons, we are unable to guarantee a delivery date with certainty.
Here are some of other best-selling goodies that you might like...
Popinjay Playing Cards